Article: Goldman Sachs Elevator explains the hierarchy of watches on Wall Street
Directors should move up to a Brequet Classique ($48,000) or a Jaeger LeCoultre Master Tourbillon ($39,500).
Managing Directors get the Patel Philippe Nautilis Chronograph ($50,000) or the white gold Perpetual Calendar ($93,000).
Partners at the top of the food chain are noted to perhaps own some luxury watches but are not required to wear any of them - because they control time therefore don't really need to know what time it is.
At Watch-Rankings.com we agree with the notion that (usually) there is a correlation between the watch one wears and some part of the owner's life whether professional or hobby related or both.
However, we feel that Rolex is a bit overused in that hierarchy.  Most people don't know the difference between a $6K Rolex Oyster that an Intern should wear and a $12.5K Rolex Daytona that a VP should wear (as argued by Business Insider).
So here is our suggested proper list:
Interns should wear the equivalent of a Omega Seamaster ($4,000) to show an entry level of sophistication
Analysts should wear a Rolex Submariner ($7,000)
Associates should wear a Zenith El Primero 36'000 VPH ($10,000) or an IWC Portuguese Chronograph Automatic IW371446 ($9,000)
Vice Presidents should wear a Blancpain Aqua Lung ($13,700) or a Panerai Luminator ($23,500)
Directors are good with a Breguet Classique ($48,000) or a Jaeger LeCoultre Master Tourbillon ($39,500)
Managing Directors get the Patel Philippe Nautilis Chronograph ($50,000) or the white gold Perpetual Calendar ($93,000)
Partners
 at the top of the food chain should wear unique Ultra Luxury watches that radiate their achievement such as the
Bovet Récital 18 - The Shooting Star ($300,000)
.  This sort of watch tells everyone who is the top dog in the game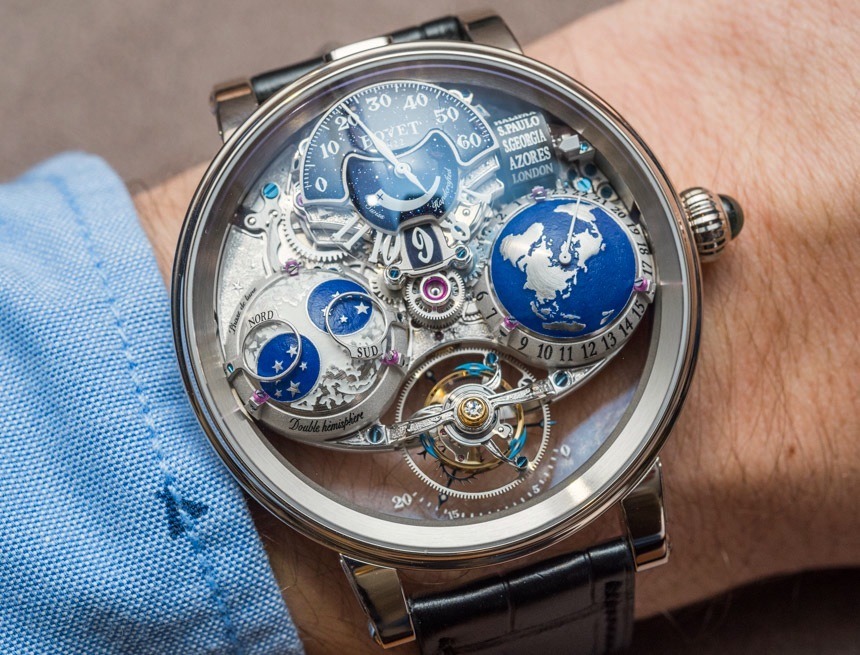 Bovet Récital 18 - The Shooting Star